STUDY TOUR AT MACQUAIRE UNIVERSITY (July 29 – August 10, 2019)
Macquarie University, one of the best partner universities of NSU has an MOU formed on 24th April 2015. Following that MOU, a student delegation team from the School of Business & Economics of North South University went to MQU for an exchange program and staff training of 2 weeks. The trip delegation consisted of 8 business students from their 4th year of BBA along with two staff members from the Office of External Affairs. This study tour and staff training, took place for the second time (the first time was in 2016). The purpose of the trip was to introduce the visiting team to the Australian education system, teaching methods and finally to experience a global approach to tertiary education. The tour had two different phases: Student Exchange and Staff Training.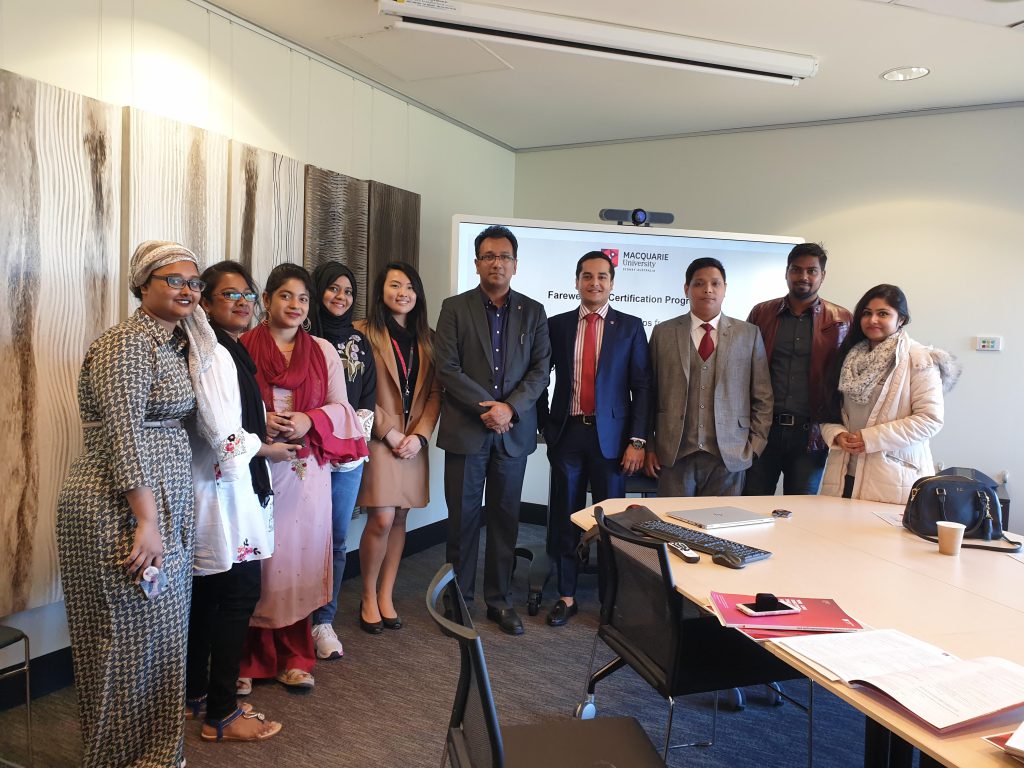 KUST SCHOLARSHIP & CSC SCHOLARSHIP
Great news for NSUers!!
 Kunming University of Science and Technology has begun the application and admissions work for 2019 CSC Scholarship Program and KUST Post-Graduate Scholarship Program. Please find attached some information about application requirement and our catalog of programs (Master's and Doctoral Degree) in the academic year of 2019-2020. If there are some students who are interested in these programs in your university or your country, please inform and help your students to prepare the application materials, then send to our office before the deadline (The deadline of CSC Scholarship is March 10th, 2019. The deadline of KUST Post-Graduate Scholarship is April 30th, 2019.). Please refer to the attachment for the detailed mailing address.
       In consideration of the limit of assigned places for CSC Scholarship and the growing number of applicants year by year, KUST has adjusted the CSC scholarship enrollment policy and provide CSC Scholarship Only for doctoral students. To ensure that students recommended by your university to get more opportunities of scholarship, we suggest that students can apply in our university's scholarship (KUST Post-Graduate Scholarship) in the meantime (only for master's students and doctoral students).
KUST Post-Graduate Scholarship is also full scholarship covered tuition fee, registration fee, international student insurance, and accommodation. They will be offered the living allowance of 1700RMB/month for Master and 2000 RMB/month for Ph.D. during their studying time.
Before sending their hard document, please send them the email with your scanned copy of all required documents to check, they will help you to modify and complete your application documents. If you have any more questions, you are welcome to contact them at any time. Thanks for your cooperation and supports.
Contact Details: study_in_kust@kmust.edu.cn
Find more information on the attached files: